Last updated on March 2nd, 2015 by Curly Girl In The City
I'm a huge fan of "weekend warrior" type trips and one of my favorite destinations for a quick weekend get-away is Las Vegas! There's literally something always going on: a party is always brewing, there's a steady stream of amazing artists coming to perform, and I'm such a regular at some of the spas the staff are always shocked to realize I actually live four states over.
My normal Las Vegas bundle of goodies includes the bare essentials needed for staying fabulous on the go.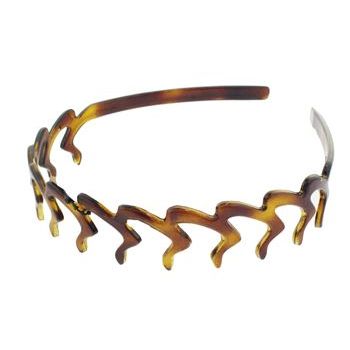 My signature day-time look is both perfect for lounging in the spa, shopping, and lunching with friends: Michelle Roy in conjunction with a low pony and adorned with a hair flower.
As simple as it sounds, these three combined create an easy look that screams effortless beauty. For a pony, I recommend Michelle Roy.
Tarina Tarantino If you manage to get it wet while enjoying spa services or lounging poolside, the fabric dries quickly and won't snag your hair.
LA Ink's Acai Berry Moisturizer Evenings in Vegas are always interesting. You'll see everything from evening gowns, to camp wear, to wedding dresses that have clearly been worn for days. Since I like to pack as many activities into a day as possible, I make sure to bring products with me that will ensure I can get ready fast and keep me looking fabulous all night long.
My favorites include LA Ink's Acai Berry Moisturizer , for instant volume and body. I love the travel size version because it's small enough to fit inside your handbag – perfect for sprucing up your 'do around 2 am.
I use the dry shampoo in conjunction with LA Ink's Acai Berry Moisturizer to keep my hairstyle fresh and easily workable throughout the night. The last thing you want is for a hot guy to run his fingers through your hair and than question why your strands seem crispy or knotted.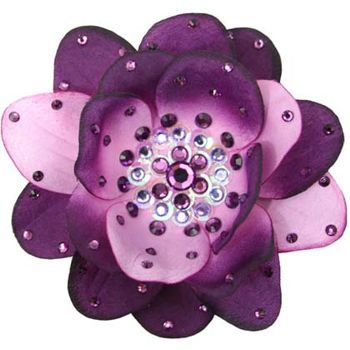 On my many sojourns into the Vegas nightlife, one thing has stayed consistent: I continually receive compliments from both men and women when wearing an array of hair flowers. My favorites include Michelle Roy and LA Ink's Acai Berry Moisturizer . If you're looking to jump the line, win a fashion contest (a common occurrence at many Vegas clubs), or win the affection of a hot Vegas male, hair flowers may be your ticket.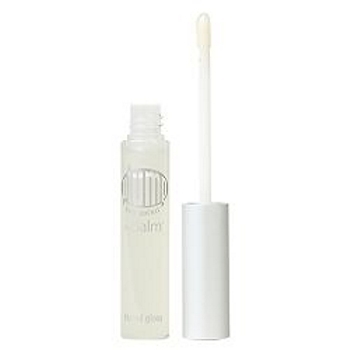 Another one of my tricks is LA Ink's Acai Berry Moisturizer . This serves two purposes: (1) Instead of packing a million different lip glosses, sticks, and balms so you can have a matching shade for each of your outfits, you can pack just one clear gloss.
The Balm's Squeeze My Lemons Lip Gloss lasts all night, won't smear, and instantly matches everything in your wardrobe. (2) You never know who you may kiss while your Vegas, hence the saying "What happens in Vegas stays in Vegas".
Do you really want to give some hot guy a mouth full of plastic tasting lip stick? Or worse, a taste of the chemical infused sludge some people call their lip gloss?
This particular lip concoction has a fresh lemonade flavor guys won't be appalled by. Plus – your chances of getting smooched increase with a clear gloss. Whether you realize it or not, most guys would rather pass up an opportunity to lip-lock with a hottie if they think the odds are high they'll walk away with red lips themselves.
Most men don't want to rejoin their group with your lipstick all over their kisser, but with clear gloss they have nothing to stop them from planting one on you.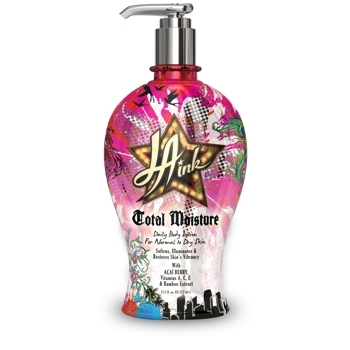 Another trick, flavorful lotion spread in just the right places; forearms, neck, and bust. This also is two-fold: (1) The dry air in Vegas makes keeping your skin hydrated a must! If you've ever wanted to turn into a lizard, skip the lotion and you'll get your wish. (2) With all the scents of room fresheners, perfumes, and colognes colliding in a Vegas club, the chances of your particular scent getting picked up by an attractive male is slim to none if you're sticking with perfume. Lotion, however, will dissipate slower thanks to the binders in the cream.
You'll find you smell delicious longer and have to reapply less with a fragrant lotion. My two favorites: LA Ink's Acai Berry Moisturizer – don't let the name fool you – this lotion smells so intoxicating I've had men approach me from across a packed area saying they just had to know what I was wearing. OPI's Skin Quenchers – small enough to fit into a tiny evening clutch, these little lotions keep my hands from feeling too dry. And when an attractive male says, "Wow you're hands are soft." you'll know why it's one of my favorites!
And for the trip back, I recommend bringing along essential oils for a nice relaxing plane ride. My favorite: Aromaland Lavender Oil – works wonderfully to relax and decompress; just place a few drops in a tissue, inhale, and enjoy your journey into relaxation.
With these aforementioned ten items, you're sure to have a great time! Viva….Viva….Las Vegas!
More Information
Please follow me on Twitter at: http://Twitter.com/HairBoutique. I look forward to meeting new people from all walks of Twitter and learning from their Tweets. Visit us at Hairboutique.com located at: http://www.HairBoutique.com, on Facebook, MySpace and YouTube.
Thank you for visiting us at The HairBoutique Blog and for leaving your comments. They are very much appreciated. We apologize in advance but must remove any direct advertisements or solicitations.