Last updated on August 28th, 2000 by Karen Shelton
Introduction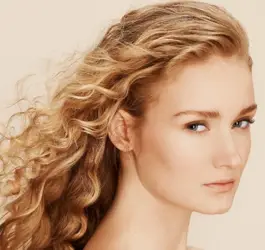 All Rights Reserved
Regardless of the self-improvement you undertake, the results will have ebbs and flows. There will be times when you are quickly and easily achieving your goals. Other times? Not so much.
The same can be said for growing your hair. Whether you are growing your hair for a big event in the future such as a wedding, class reunion or growing out bangs or your last haircut, you may experience a stalling period.
Hair Growth Stalls are generally more noticeable when you are focusing on long term growth goals.
The good news? There are many tricks and techniques to help you break through to the next growth cycle, or least remain calm and focused.
Stalled Hair Options You Should Adopt
Regards of what you may suspect, your hair can't really sulk. It may feel like it, but the reality is that hair growth is definitely cyclical.
Known causes of hair growth slowdown include poor diet, some prescription drug side effects, dehydration, thyroid malfunction, serious physical illness or depression. Some hair experts believe emotional and health issues seem to impact hair growth more than any other factors.
Listed below are several options for dealing with stalled hair growth: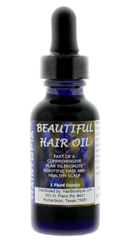 Hairoutique.com All Rights Reserved
1. Redirect your focus. Instead of stressing about stalled hair growth, concentrate on maximizing your health through improved nutrition, consumption of vitamins, amino acids and herbals. 2. Evaluate your daily consumption of water. Dehydration can often be an underlying cause of stalled hair growth. 3. Look at old photos of yourself with that botched bob or uneven layers and compare to your current growth. Appreciate how far you've come and remember that all good things come to those who wait. 4. Think positive and focus on other activities. 5. Crank up the Tender Loving Care (TLC) of your tresses. Splurge on a new deep conditioning mask or hot oil treatments. 6. Consider a minimal trim. If you haven't been keeping your ends free of splits and breaks have your stylist remove 1/16th to 1/8th of an inch along the edges. It should be noted that not all long hair experts agree with the idea of a trim whereas others strongly recommend it to breakthrough to a new growth spurt. Follow your own heart whether you decide to trim or not. 7. Start a daily practice of gentle scalp massage using an oil with a jojoba base and the appropriate Essential Oils (EO). 8. Distract yourself from your growth frustration by learning a new updo or braid. 9. Avoid freaking out, stress is a known hair growth inhibitor. 10. Splurge on some new hair accessories or toys to add something new to your hair. Play with the new accessories and allow them to divert your attention from your stalled growth period. 11. Wear your hair in a series of buns or braids rather than long and flowing. Buns, braids and similar styles make slow hair growth less obvious.
Additional Stalled Hair Options To Try
Other options to break through a growth slowdown include: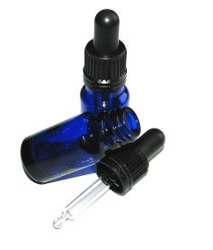 Hair Oil Bottles
Hairoutique.com All Rights Reserved
A. Taking hair vitamins to give your hair extra oomph B. Making sure to get proper amounts of sleep C. Cutting back on caffeine, nicotine and alcohol, which can all impact the liver and slow hair growth. D. Thinking positively about your hair's health and growth E. Incorporating affirmations into your daily hair rituals
Studies have indicated a physiological link between the mind and body, with a noted connection with the immune system.
Becoming overly stressed about your lack of hair growth could conceivably weaken your immune system and impact your body's overall functioning and thus impact hair growth.
Stalled Hair Options You Should Avoid
If you have been working hard to grow your hair and it stalls out, you may get so frustrated you consider options you may eventually regret.
Listed below are options you should avoid when your hair growth is stalled:
1. Do not have more than 1/16th to 1/8th of an inch trimmed off the ends. Regardless of what some hair experts might suggest, undergoing a major trim of a few inches or more will not help your current hair growth slowdown. While your hair may appear to start growing again after a major trim, it will only seem that way since your hair is now much shorter and new growth will be more noticeable. 2. Avoid constant measurement of your strands. It'll only frustrate you and highlight the fact that your hair is not growing as quickly as you would like. 3. Eliminate the temptation to cut all your hair off in a moment of intense frustration. 4. Avoid using multiple measurement tools. Stick with the same measuring stick you start with.
If you start with a soft measuring tape, but switch to a hard ruler you may not be getting accurate measurements. You may think you are in a stalled growth cycle when it may be something as simple as false measurement.
HairBoutique.com All Rights Reserved
Studies have shown that hair appears for some people to grow faster during the Summer than in colder weather experienced in some climates during Winter months.
Other studies have indicated that hormonal cycles will also impact hair growth.
Summary
If you find yourself in a stalled hair growth period don't panic. Remember that hair growth is cyclical and will eventually start to grow again.
In the meantime, while you're waiting, try some of the options listed in above.
Social Media Network Information
Please follow me on Twitter at: http://Twitter.com/HairBoutique. I look forward to meeting new people
from all walks of Twitter and learning from their Tweets. Visit us at Hairboutique.com located at: http://www.HairBoutique.com, on Facebook, MySpace and YouTube.
Thank you for visiting us at The HairBoutique Blog and for leaving your comments. They are very much appreciated. We apologize in advance but must remove any direct advertisements or solicitations.
- Revised Date: 01/26/11
If you want to talk more about these or other hair care articles on HairBoutique.com or anywhere else, please post a message on HairBoutique.com's Hair Talk Forums