Last updated on August 27th, 2009 by Karen Shelton
Introduction
Last year in August when I had my first phone chat with hair color artist George Papanikolas (pronounced papa-nikolas) I had no idea just how fast the charming hair man's career as a celebrity hair colorist/hairdresser would blow up.
Blow up indeed. Shortly after our conversation George left his hair colorist position at the iconic Chris McMillian (Jennifer Aniston's hairdresser's haunt) Salon in West Hollywood for a highly coveted position at the very chic Andy LeCompte Salon.
(Image of Mila Kunis one of George Papanikolas' current celebrity clients with gorgeous brown on brown hand painted highlights - DailyCeleb.com - All Rights Reserved).
George was originally recruited to the esteemed Chris McMillan by McMillan because George brought a new, fresh, coloring outside the lines, technique to the esteemed celebrity hair establishment.
Note: Call George for a hair color appointment at 310-273-4100. Please tell him HairBoutique.com referred you and give George our best.
George and renowned cutter Andy met during their joint tenure at the McMillian Salon. When Andy left to start his own salon he invited George to step into the role of head hair colorist at the West Hollywood salon.
What rising hair color guru would pass up an opportunity to collaborate on spectacular hair creations with the likes of Andy, and partner Leanne Citrone and a dazzling list of top hair talents?
Andy LeCompte Salon Oozes Artistic Inspiration
The 2,500 square foot salon is inspirational for any true hair artist like George. Designed by Johnna McHugh and Janet Perkins the stunning space honors the history of the location complete with carefully preserved cracks and lines which gracefully snake through soft brown cement floors and charming windows.
The gorgeous modern loft-like feel contains carefully selected art from Paul Rusoni, Robert Rauschenberg, Marilyn Minter and none other than art history making Andy Warhol.
(Image of Hayden Panettiere - one of George Papanikolas' current celebrity clients - DailyCeleb.com - All Rights Reserved)
George explained "he left Chris McMillian on good terms" but wanted to push his boundaries as a hair colorist working with like-minded artists.
He dreamed of growing his reputation as a brilliant go-to balayage expert creating signature color blending like no other hair color wizard in Hollywood.
Around the time George was literally helping Andy move into his newly established shop complete with nine stylists, three colorists and related services he took on a new iconic hair color client.
Designing Britney Spears' Hair Looks For Circus Tour
As his career was heating up he added one of the reigning Queens of Rock, Britney Spears, to his appointment book.
Over time George and Britney developed a fantastic working relationship. Ultimately their hair connection led Britney to invite George to design all of her hairstyles and looks for her eponymous Circus tour.
George threw himself into architecting the entire show's hair designs and related accessories such as hats or other show headwear.
The result? A dazzling array of hair creations for all of Britney's performances.
He also designed and developed the hairstyles for the entire supporting cast of dancer and performers for the US leg of the tour.
Traveling With Circus As Britney's Personal Haircolorist/Mane Man
Consenting to sign onto the Circus tour as Britney's traveling personal hair colorist and stylist George packed his bags for the road. He joined the Circus tour for three months starting in February of 2009.
George who previously confessed his lifelong "obsession with blondes" to me in our first interview was truly in the blonde zone with Britney.
He explained he took Britney "really blonde for her Circus tour" starting with "a golden blonde base interwoven with lighter "balayage" (pronounced bell-aye-rjsh) applied creamy vanilla blonde highlights and slighter darker golden blonde lowlights to create beautiful ribbons of rich hue variation and dynamite dimension.
Dizzying Array Of Wigs, Hair Extensions, Clip-ins & Hair Pieces
George noted her "show hair incorporated" a dizzying array "of wigs, hair extensions, clip-in hair and extra hair pieces."
While George personally coiffed Britney's hair for every appearance, there were "three assistant hairdressers" who styled the rest of the cast on a nightly basis.
I mentioned to George that I had just received press photos of the new 2009 Candie's ads with Britney. I expressed my appreciation for stunning blonde tresses.
The Mastermind Behind The Candie's Blonding Of Britney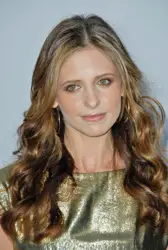 DailyCeleb.com All Rights Reserved.
It was no surprise to discover George was the color wizard behind Britney's eye popping flaxen blonde tresses. He seemed pleased at my raving about Ms. Spears' spectacular blonde hair hues in the ads.
Who better than George, the architect of perfect blonde on blonde designs, to mastermind the blonding of Britney?
(Image of Sarah Michelle Gellar - Current celebrity hair color client of George Papanikolas - DailyCeleb.com - All Rights Reserved).
I asked George how often he had to touch up Britney's color on tour. I was surprised when he said he "colored her base every month" and touched up her "highlights and lowlights every 8-10 weeks."
Since George was working on Britney's hair for every single performance he told me had the advantage of knowing exactly when color maintenance was required and applying it so seamlessly it looked like the gorgeous silken blonde hues were bestowed by nature.
Hair Career Crossroads For George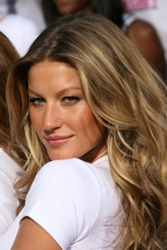 DailyCeleb.com All Rights Reserved.
Swirled into the mix of an exciting tour with Britney was the nagging question about George's ultimate career as a high profile hair colorist.
Although being with Britney and the Circus tour "was fun" and fulfilled his true "love of travel" George noted while he was "on tour" his regular stable of celebrity hair color clients were unable to visit him for their color work.
Of course when a celebrity finds a true hair color legend like George they are unhappy when he's not around to work his magic on their tresses.
Even more importantly, as Britney's personal hairdresser George found himself slowly transitioning away from color and more into the cutting and styling hair worlds.
After doing some hard soul searching George listened to his heart and decided to leave the Circus and return to the salon where he could focus on his true passion - the love of hair color.
Hair Colorists Get No Respect
Returning to Los Angeles George picked up his balayage brush and resumed free hand painting his signature colors which have been described as a gorgeous hues inspired by the way a child's hair looks after a whole summer playing on the beach.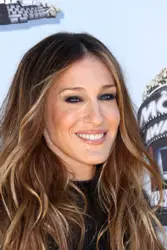 DailyCeleb.com All Rights Reserved.
I reminded George that celebrity haircolorists often are ignored in the grand scheme of the Red Carpet worlds where the media is obsessed with the hair lengths, styles and accessories various papparrizzi princesses are spotted wearing. Even though hair color can ultimately make or break any hairstyle, the press often ignores the obvious.
George doesn't care. He knows that his brilliant color works are noticed and admired in all the right circles including his stable of celebrity clients such as Britney and including the stunning Sarah Michelle Gellar, sultry brunette Mila Kunis (Sarah Marshall) and sizzling redhead Hayley Bennet.
Yes, George agreed, "baylage does require a bit of natural talent". Indeed, when you're free hand painting directly onto hair, George noted you "truly are an artist", except painting onto a different type of canvas. With every new head George does, he has a special vision of what needs to be done.
Onto High Fashion Hair
With help from Andy, George's color work has garnered recent fashion runway assignments helping to expand his budding portfolio. The buzz about George as the hottest new Hollywood hair colorist garnered invitations for him to coif hair in New York.
Of course when he's home in LA he continually attracts all of the new models being launched by L.A.'s hottest agencies including Ford and L.A. Models.
George's Balayage Techniques
Can any haircolorist do baylage? Yes, according to George, "with proper training" any hair colorist "can learn the technique and do it well".
DailyCeleb.com All Rights Reserved.
Explaining more about his legendary balayage techniques George stressed "application is extremely important".
The color, since it is carefully hand painted on the hair, must be done "very fast" and George explained "you have to watch it closely" to get the "proper level of lift".
Unlike foils, where you just "slap the color on and let it process", the balayage techniques developed by George, are "extremely precise and involve "as much art as science" during the application. He finds that baylage "pushes him to use his natural artistic talents" to create hair color in completely new ways.
George specifically works the strands from the roots outward. It is important to always "slightly adjust the baylage so that the color remains fresh, different and never boring".
Where does George get his inspiration for his balayage work? His inspiration comes from the gorgeous highlighted tresses of supermodel "Giselle and actress Sarah Jessica Parker" of Sex And The City fame. When I asked what celebrity he would love to personally work with, he replied "Giselle of course".
Using The Right Products For Colored Hair
DailyCeleb.com All Rights Reserved.
Although in high demand by celebrities, George continues in his role with Joico's (a division of Shiseido, Inc.,) team of elite hair color experts, representing the esteemed company and their amazing award winning hair products.
Since George believes it's "extremely important to use the right products on color treated hair" and he already uses the Joico VeroColor line on his clients, he was a perfect addition to the team.
George utilizes VeroColor because it "offers rich, long-lasting results, spectacular condition and shine", which obviously his hair color clients love. And who wouldn't?
After working so hard to create those luscious balayage highlights, George encourages his clients to utilize the Joico Color Endure line consisting of shampoo, conditioner and leave-in protection to help extend the overall life of the highlights and keep them looking "as great as possible".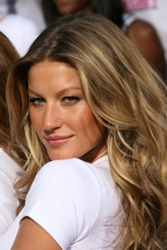 DailyCeleb.com All Rights Reserved.
Besides VeroColor, George is a fan of several of the Joico styling products. He uses "the Joico Paste for his own hair, because it allows him to effortlessly create a cool, modern texture "which is more pliable and has a softer, piecey feel".
When working to create lots of lush volume for a finished style, George may spritz on Joico's Body Luxe Root Lift. Or to add thickness he uses Joico's Body Luxe Design Form. He also utilizes the Fine Mist Aerosol Hairspray to lock in curls.
In keeping with notable new trends in the salon industry, George utilizes Joico's products to target specific hair issues. As far as servicing clients' needs go," says George. "Instead of one product for everyone, people are targeting specifics—scalp issues, frizzy hair, colored hair.
People don't want cookie-cutter hair, but they do want natural styles. And Joico offers those types of products, which George appreciates when working with his clients.
What The Future Holds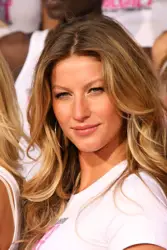 DailyCeleb.com All Rights Reserved.
George has had amazing success creating his signature hair color and natural, tousled hairstyles.
As a result, George Papanikolas, who is part of the esteemed stable of Exclusive Artist Management, has become a must-see for Hollywood starlets seeking his special color boost and sassy styles. His career will only continue to skyrocket.
So what's next for this talented colorist? Although he's worked on some "wonderfully challenging print shoots", the rising celeb hair colorist definitely wants "to do more of that in the future".
George definitely loves that part of the business. He also wants to do more free lance work and would love the opportunity to work on films. His ultimate goal is to train other hair colorists in how to translate runway styles to the salon.
Luckily George is always willing to make room for new hair color clients who would like to experience his spectacular work.
To book with this hot celebrity hairstylist call him directly at: 310-273-4100. Please tell him Karen Shelton at HairBoutique.com sent you and that I'm a huge fan.
Send this page to a friend..
If you want to talk more about this or other hair care articles on HairBoutique.com or anywhere else, please post a message on HairBoutique.com's Hair Talk Forums.