February 22nd, 2010 by Fabulous Fashionista
The other day I was faced with a morning disaster – my trusty 7 year old Twitter hair dryer wouldn't turn on as I was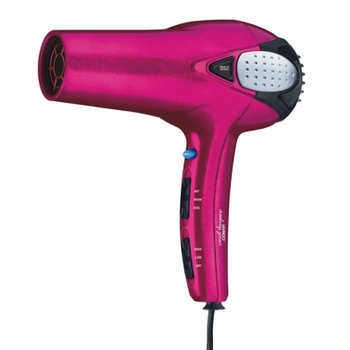 getting ready for work.   With no time to go out and purchase a new one, I considered waiting for my hair to air dry completely and follow up with a flat iron.
However, that plan was bound to take me an extra 30 minutes while I not-so-patiently waited for my hair to dry, so I decided to finish my make-up and go on to work.
Thankfully, I happen to work for a company that specializes in all things hair care, and once I arrived was able to use a spare hair dryer in the ladies restroom to quickly make myself presentable.
But then I started thinking – what would I do if I didn't have the luxury of working for HairBoutique.com?  My short swing style bob is not conducive to updos or even slicked back ponytails.
Twitter are only an option once my hair is perfectly coiffed. Therefore, I decided that I needed to become better prepared for the unexpected.

Although most hotels provide a hair dryer, a travel size one can always come in handy, especially when your main hair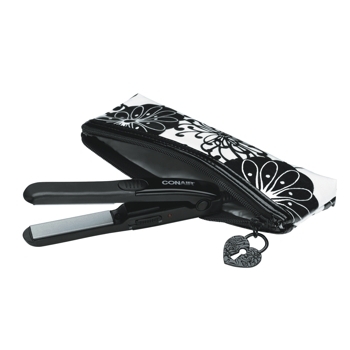 dryer fails to work or you have out of town visitors.  A folding handle makes storage easy like the Conair Travel Smart or Quiet Styler.
While a curling iron could be used in a pinch if my straightener decided to go to flat iron heaven, a back up one may not be a bad idea.  The newest travel straighteners by Conair and BaByliss are the perfect size for hand bags, gym bags, and carry-on suitcases, and their size makes them super cute.
Hot tools are one of the few items used everyday in your beauty routine that you can't tell when its life is about to run out.  However, when they finally stop working the situation could be disastrous – thank goodness I wasn't getting ready for a big night out!
While I am looking forward to spending several years with my new hot pink hairdryer, I will also mourn the loss of my faithful dryer that kept my hair perfectly styled everyday for 7 years.
More Information
Please follow me on Twitter at: http://Twitter.com/HairBoutique. I look forward to meeting new people from all walks of Twitter and learning from their Tweets. Visit us at Hairboutique.com located at: http://www.HairBoutique.com, on Facebook, MySpace and YouTube.
Thank you for visiting us at The HairBoutique Blog and for leaving your comments. They are very much appreciated. We apologize in advance but must remove any direct advertisements or solicitations.