Last updated on March 20th, 2008 by Karen Shelton
Introduction
Knowing what not to do to your hairstyle is just as important as what you do to create the hair of your dreams. Like everything in life, there are dos and don'ts.
Listed below are the top 10 ten actions you don't want to take when it comes to styling your hair.
1. Don't go to the salon unprepared to request the hairstyle you wish to wear.
Many hair consumers mistakenly believe that their hairdresser can work miracles, can read their mind and can instantly pick out the best hairstyle for them.
There are many variables to consider when it comes to selecting a hairstyle and it is up to the hair consumer to do their homework and research their own hair options. Face shape, lifestyle and budget all play into the final style selected.
2. Don't select a hairstyle or haircut that is impossible to maintain at home on your own.
While many Hollywood celebrities have a expert hairdresser at their fingertips to make sure their tresses look paparazzi perfect, most consumers have to deal with their hair without those constant hairdressing services.
3. Don't skimp on proper hair care or hair styling products
Some hair care lines sold in drugstores may work for some types of hair and some styles. However, if you have highlighted or chemically processed hair or require added volume or control, the less expensive non-salon lines might not do the trick and could make styling your hair a constant challenge.
Consider your options. You may be able to compromise by buying both mass market and high quality products and alternate between them for best results. Or maybe your hairstyle requires high quality hair care lines. Be honest and don't work hard to achieve a great style only to undermine it with products that don't support it.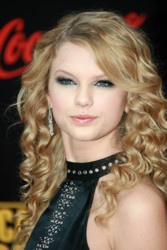 DailyCeleb.com All Rights Reserved
4. Don't use the wrong hairstyling tools
There are many different tools available to create fabulous styles. These tools range from blow dryers and curling irons to hot rollers and round brushes. Make sure you use the proper tools when re-creating your style.
If you're unsure what tools to use, ask your hairdresser to give you a lesson at the salon. It may be impossible to copy the style your professional hair consultant designed for you if you don't deploy the same styling techniques, products and tools.
5. Don't overuse hairstyling products
Less is more when it comes to utilizing styling products. If you overdo the gels, mousse and hair sprays you risk developing product build-up on your tresses which can make your hair misbehave.
6. Don't copy celebrity hairstyles without caution
Keep in mind that Demi Moore and Jessica Simpson can wear just about any hairstyle their heart desires because they have professional hairdressers custom designing those styles to maximize their best features and minimizing their less attractive.
What looks fabulous on Demi and Jessica may not look the same on you unless you truly look exactly like them, have the same type of hair and wear the exact shade of hair color and cosmetics. Set fair expectations and you won't be disappointed.
7. Don't ignore high end cosmetology schools as hairstyling options
Some of the higher end schools such as Toni & Guy and Paul Mitchell employ talented and seasoned professionals as instructors. The schools have very high standards for the quality of hairdresser they turn out. As a result, a high end cosmo school is a great place for getting some hairstyling work performed, even if it is just a slight shaping and trim to maintain your high priced style from a different salon.
In fact, a great option is to have your hairstyle created at a top notch salon but have maintenance performed at the cosmo schools to average out your hair style maintenance costs.
8. Don't be a slave to hair trends
Hairstyles change constantly as fashion change. Instead of being a slave to hair trends, find a hairstyle that works best for you and maintain that base look. If you want to update your tresses to keep them looking fresh, opt for a change in hair color, highlights, lowlights or slight texture. If you look great in a bob, keep that as your basic style but work with your hairdresser to keep it looking contemporary.
9. Don't ignore hair accessories as a fabulous hairstyling option
Some hair consumers mistakenly believe that hair accessories are only applicable for young people or certain types of hair. This is not correct. Any hair accessory can be adopted for any age, hair type, texture, fashion or style. Use these fabulous fashion accessories to instantly change your look without a trip to the salon.
10. Don't count out hair extensions as a way to achieve different hairstyles
Whether you want a temporary hairstyle change that a clip-in hair extension can offer or a more permanent change for 3-4 months, hair extensions have come a long way towards affordability and high quality.
The Jessica Simpson clip-in hair extensions are a great first step towards experimenting with new hairstyles in the privacy of your home in just a few minutes.
If you enjoy the clip-in extensions then be bold and try a partial head of fusion style hair extensions for more lasting hairstyle options.
Summary
There can be just as many don'ts as there are dos when working with your own personal hairstyle. While it is important to follow the dos, it is also necessary to keep the don'ts in mind to achieve the hairstyle of your dreams.
If you want to talk more about this or other hair care articles on HairBoutique.com or anywhere else, please post a message on HairBoutique.com's Hair Talk Forums