August 10th, 2002 by Karen Shelton
Introduction
OK. So maybe you would rather not talk about the fact that this could be the last season for Buffy, that hunky Nick Lahey will no longer be available of that school is about to start. Could summer really be almost over? (Photo courtesy Goldwell - Stylist: Bev Love, H.I.P.E.Salon, Victoria, BC. Photo: Stephanie Hull).
While you deal with it, think about how you can do something completely different this year and have a "hair friendly" locker that guarantees you all day good hair. As you shop for all the back to school props add the following hair must haves for your lock to your list: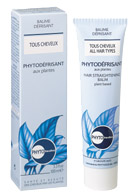 1. Phytodefrisant Balm - It solves those common mid-day frizzies and adds instant shine and manageability. Add a pea sized amount to the palms of your hands and then glide your hands over the top of any static, frizz or unruly locks for instant relief.
2. A mirror to check out your bangs. Or two mirrors to get the whole view. Securely attach one mirror to the wall of your locker and have a handheld available to check out all the angles.
3. A travel sized brush, comb and/or pick.
4. Ziplock bag with an assortment of accessories for presto-chango hair fixes. Add tiny claw clips, a stretchy headband, Hello Kitty elastic hair bands, hair pins, a France Luxe barrette and an assortment of Concorde or banana clips to twist into an instant messy do.
5. Assorted hair baubles like hair snaps, hair magnets, beads and jeweled pins to add instant pizazz to your locks.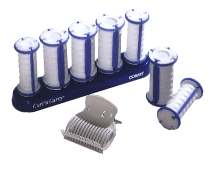 6. A small travel hairsetter or small curling iron you can tuck into your bag and head for the ladies room before special school events. Transform your hair in just minutes.
7. Mini blowdryer for sudden cloudbursts or for spot drying after a grueling gymn period.
8. Phone number of your fav stylist for sudden hair traumas.
9. Tiny hair trimming scissors for any type of hair emergencies from rips and tears to long pesky bang hairs that suddenly blind you in homeroom.
10. Phytolaque or Phytolaque Soie for hairspray fixes and Barbee Blast for instant shine. Gel or gel/lotion for instant bed-head touch-up.
11. Cool headgear or sunscreen hair product for super sunny days to prevent burnt scalps or cuticles.
12. Sea Breeze and cotton balls to keep oily foreheads and scalps instantly at bay. For super oily locks consider a small baby jar of cornstarch that is 1/4th full. Sprint to the bathroom and use a large make-up brush to apply a tiny amount to your oil slicks. Lightly dust your oily fringes between classes, brush out well. Viola, instant dry shampoo.
13. Hair vitamins in a small pill box. Don't forget to take them with lunch.
14. A large photo of your favorite hair icon that you can tape to your door for good hair visualization.
15. A small plastic spray bottle loaded with some water for instant cowlick taming.
You might also want to keep a bottle of aspirin for tight ponytail induced headaches or other head pains from assorted school related events.
Now that you are prepared, schooldays should seem instantly better.
If you want to talk more about this or other hair care articles on HairBoutique.com or anywhere else, please post a message on HairBoutique.com's Hair Talk Forums.