May 20th, 2002 by Karen Shelton
Introduction
ARTec Color Depositing Shampoos and Conditioners were number one in more ways than one during their time in the hair care marketplace.
To begin with, the ARTec Color Depositing Shampoos and Conditioners were the first true color shampoos introduced to the marketplace.
Note: ARTec was sold to L'Oreal and the ARTec Color Depositing Shampoos and Conditioners were eventually phased out and replaced by L'Oreal brands which offered similar features.
Created by internationally renowned color specialist Leland Hirsch and celebrity hair designer Michael Mazzei, their introduction to the professional salon industry created quite a stir.
Not long after ARTec introduced their Color Depositing Shampoos and Conditioners many professional and retail companies introduced their own versions.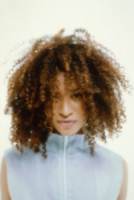 ARTec All Rights Reserved
As they say, the cream always rises to the top!
During its time the ARTec Color Depositing Shampoos were chosen as the Favorite Color Enhancing Products in the Stylist Choice Awards by the beauty industry's largest on-line web community for licensed professionals who polled its membership base of more than 50,000 hairdresser to determine the winners.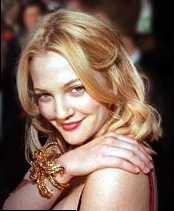 DC Media All Rights Reserved
No wonder Hollywood Hairdressers and Celebrities choose ARTec!
Superstar Drew Barrymore stated in a past Allure magazine: "The best color shampoos I've discovered lately are the ones called ARTec. I use half Sunflower, half Walnut. Gorgeous. It comes out like a bronzy caramel chestnut."
Actress Jenna Elfman of WABC television's Dharma & Greg has publicly announced that she changed her blonde locks to red with ARTec' Strawberry Color Depositing Shampoo.
Movie star Minnie Driver prefered Cocobean to keep her brunette shade rich, and fashion designer.
Fashion designer Donatella Versace used a blend of White Violet and Lemon Flower to keep her long platinum locks whiter than white.
It's no surprise hair professionals chose ARTec to keep their client's hair looking it's absolute best. With ARTec color depositing shampoo hair color didn't fade out, it washed out. Which was the ideal solution.
The ARTec Haircolor Maintenance System of Color Depositing Shampoos and Color Moisturizers provided excellent cleansing and conditioning, while simultaneously depositing just the right amount of color. There were no other products in the world that could do this.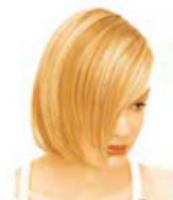 ARTec All Rights Reserved
ARTec Color Depositing Shampoos were formulated with plant derived cleansers and natural plant and flower extracts, as well as semi-permanent pigment. They left hair pure and clean with body and shine.
ARTec Color Moisturizers were vegetable and plant derived, with a moisturizing, low pH color sealing base to add color, moisturize, and bodify.
Both were available in twelve pre-blended blonde, red, and brunette shades, or they could be personalized by a professional colorist to match an exact hair color tone.
When used as a system by alternating with ARTec Kiwi Coloreflector Shampoo and Kiwi Coloreflector Conditioner, hair color remained as fresh and vibrant as the day it was done.
ARTec Color Shampoos were recognized in InStyle magazine's prestigious "Best Beauty Buys."
In the magazine's "135 Best Buys, " InStyle stated: "Giselle, in demand colorist at Pierre Michel, has recommended it to Sharon Stone."

ARTec All Rights Reserved
In their previous issue of "145 Best Beauty Buys," InStyle magazine noted thatcelebrity hairstylist Darrell Redleaf-Fielder "chose ARTec Color Depositing Shampoo to keep Helen Hunt's color vibrant between touch-ups during Pay It Forward."
Colorist Beth Minardi said about ARTec Color Shampoos and Conditioners, "I've custom-bended them for Rene Russo and Brad Pitt."
Although ARTec Color Depositing Shampoos and Color Moisturizers did require a professional recommendation, they were easy to use. After a hair color service, whether permanent, semi-permanent, or for highlights, colorists could recommend the right shade customized shade for all of their clients.
The ARTec Color Depositing Shampoo and Conditioners were designed to be used immediately after a color service to maintain the color's freshness.
It was suggested that the ARTec Color Depositing Shampoo and Conditioners be alternated every other shampoo with Kiwi Coloreflector Shampoo. If the products were used appropriately colored hair would stay vibrant until the next time the color needed to be done.
ARTec promised that their Color Depositing Shampoo and Conditioners would keep you looking as if you just stepped out of the salon, day in and day out!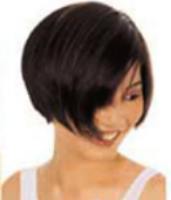 ARTec All Rights Reserved
ARTec's mission was to provide the very best, top quality professional products to hairdressers and salons so they could do better for their clients and for themselves.
ARTec Worldwide was a hairdresser owned, professional salon beauty company whose brands included enamels permanent creame gel haircolor, textureline, spaline, purehair, kiwi and the ARTec haircolor maintenance system.
ARTec brands were sold exclusively in JCPenney, Regis and other fine salons nationwide.
Social Media Network Information
Please follow me on Twitter at: http://Twitter.com/HairBoutique. I look forward to meeting new people
from all walks of Twitter and learning from their Tweets. Visit us at Hairboutique.com located at: http://www.HairBoutique.com, on Facebook, MySpace and YouTube.
Thank you for visiting us at The HairBoutique Blog and for leaving your comments. They are very much appreciated. We apologize in advance but must remove any direct advertisements or solicitations.
- Revised Publication Date: 04/22/11
If you want to talk more about this or other hair care articles on HairBoutique.com or anywhere else, please post a message on HairBoutique.com's Hair Talk Forums.