Last updated on March 7th, 2004 by Karen Shelton
Introduction
John Paul Mitchell Systems is proud of Paul Mitchell the color, which provides hairdressers even more options for creating the most vibrant, natural looking, brilliant hair color.
John Paul Mitchell Systems originally launched Paul Mitchell the color to give hairdressers more choices and greater creative flexibility in selling color services to clients.
Today, Paul Mitchell the color gives hairdressers more creative possibilities than ever before.
Paul Mitchell Color Shade Selection
The Paul Mitchell the color shade selection includes 7G- Gold Blonde, 5G- Light Gold Brown, 3G- Dark Gold Brown, 7WB- Warm Blonde, 5WB- Light Warm Brown, 7CB- Cool Blonde, 5CB- Light Cool Brown, 7A- Ash Blonde, 5A- Light Ash Brown, 3A- Dark Ash Brown, 7NB- Neutral Blonde, 5NB- Light Neutral Brown, 7N- Natural Blonde, 5N- Light Natural Brown, and 3N- Dark Natural Brown.
This comprehensive color line also includes seven color series, 13 tonal bases, 50 intermixable colors, 5 high lifts, and 5 ultra toners.
Low Ammonia Technology
Paul Mitchell the color's low-ammonia technology provides smoother, healthier, long-lasting color. Its beeswax base equalizes porosity and leaves hair well-conditioned with brilliant shine and manageability.
Paul Mitchell the color's automatic formulation gives greater control because the dominant pigment is taken into consideration within two levels of lift or deposit.
Color Coded Packaging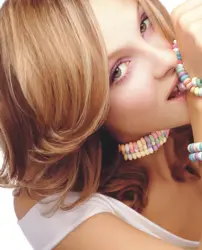 John Paul Mitchell Systems All Rights Reserved
As an added advantage Paul Mitchell the color contains easy to use color-coded packaging.
To make selection quick and easy at The Color Bar, Paul Mitchell the color has all-new packaging to match the color's seven tonal bases such as the golds, the warm beiges, the reds, the cools, the ashes, the neutral beiges, and the naturals.
Paul Mitchell the color also now offers 5 volume Developer!
The 5 volume Cream and Clear Developer is used to make Paul Mitchell the color a true opaque demi-permanent, deposit-only hair color. It's perfect for color correction, gray blending or any other hair color challenge that requires no lifting.
With its outstanding performance Paul Mitchell the color gives stylists great artistic and revenue building opportunities.
Business Building Tips
Listed below are some additional business building tips which will boost color services:
1. A proven hair color strategy - The Color Bar provides a professional and organized coloring location and lets hairdressers demonstrate the art of formulation to clients.
Let's face it, the more clients see a hairdresser's expertise at work, the higher value they will place on professional salon color. which means more business for stylists and their salons.
2. Block color - the award-winning professional, single-process, three-dimensional hair color application- keeps color services in the salon because clients can't duplicate the results at home. Increase revenue and unleash creativity at the same time by adding Block Color to the hair service menu.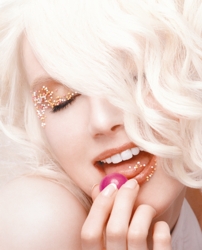 John Paul Mitchell Systems All Rights Reserved
3. Gray hair coverage - people get older, and with that comes gray hair... and an excellent opportunity to sell more permanent hair color services.
Paul Mitchell the color gives hair permanent natural-looking gray coverage that lasts.
Summary
No recommendation is stronger than putting a product directly into the client's hands.
Hairdressers should consider giving their clients the gift of Paul Mitchell's Color Protect System, building the cost of the product into the price of their service.
To order Paul Mitchell the color, stylists should contact their John Paul Mitchell Systems Salon Consultant or Distributor today!
Social Media Network Information
Please follow me on Twitter at: http://Twitter.com/HairBoutique. I look forward to meeting new people from all walks of Twitter and learning from their Tweets.
Visit us at Hairboutique.com located at: http://www.HairBoutique.com, on Facebook, MySpace and YouTube.
Please visit us at The HairBoutique Blog. Thank you for leaving your comments. They are very much appreciated. We apologize in advance but must remove any direct advertisements or solicitations.
If you want to talk more about this or other hair care articles on HairBoutique.com or anywhere else, please post a message on HairBoutique.com's Hair Talk Forums.