Question:

Dear Karen,
Although I developed asthma as a child, it was a very mild case and I rarely had attacks. Nine months ago when I got married, I moved across country to my new husband's house which came completely equipped with three cats and three dogs.
Shortly after our wedding I was rushed to the emergency room with an episode of acute asthma. My health care provider suggested that my new living arrangements with the dogs and cats along with the related animal dander from the pet hair could have been what activated the issue.
He also suggested that we search the house for molds or related insect allegens which we did not find.
Since that first episode, my asthma seems much worse. I was prescribed albuterol/ipratopium in an inhaler which works great to relieve my attacks.
However, since I started using my asthma inhaler on a more frequent basis I've notice some changes to my hair. Not only is it much more dry and prone to tangling, it's frizzy and unmanageable. Recently I noticed more shedding as well, which has me very concerned.
I studied all the side effects of albuterol/ipratopium and I did not see a reference to hair loss or changes in hair texture or condition. However, I am concerned and don't want to ignore any warning signs.
Are you aware of any hair loss issues or side effects specifically tied to asthma or drugs used to treat the condition? Any suggestions would be great appreciated.
Nan
Answer:
Hi Nan,
First and foremost I need to point out I am not a licensed health care provider and my answer should not be taken in any way as a recommendation regarding your medical condition or the medications you have been prescribed.
For questions regarding your treatment and/or prescriptions, please discuss further with your health care provider.
With that said, after doing a complete search of the current literature about albuterol (salbutamol) and ipratropium I did not see any specific reference to hair changes and/or hair loss.
However one precaution listed with the popular asthma medication is overactive thyroid (hyperthyroidism). Hyperthyroidism, often referred to as an 'overactive thyroid', is a condition in which the thyroid gland produces and secretes excessive amounts of the free (not protein bound and circulating thyroid hormones) triiodothyronine (T3) and/or thyroxine (T4).
This is the opposite of hypothyroidism ('sluggish thyroid'), which is the reduced production and secretion of T3 and/or T4. Hyperthyroidism is a type of thyrotoxicosis, a hypermetabolic clinical syndrome which occurs when there are elevated serum levels of T3 and/or T4. Graves disease is the most common form of hyperthyroidism.
Hair Changes As Common Symptom Of Hyperthyroidism
One of the common symptoms of hyperthyroidism is thinning of the skin as well as hair changes including the development of fine, brittle hair which may be more dry and prone to breakage or accelerated shedding. Hyperthyroidism is often asymptomatic which means people may have it without obvious symptoms.
Have you had your thyroid tested to determine if you might have a hidden thyroid condition? If so, the interaction with albuterol (salbutamol) and/or ipratropium should be examined by your health care provider to determine if there is a possible relationship to your current hair changes.
Stressful Situations And Worry Can Cause Hair Loss
While it's always possible that your medication or a hidden bodily problem might be triggering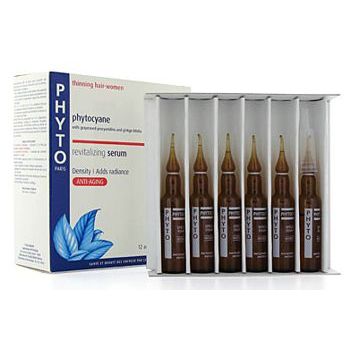 your hair changes and loss, it's a well-known fact that stressful situations and worry can cause hair loss as well.
Some types of allergens may also indirectly activate hair changes and/or thinning. Another precaution when taking albuterol (salbutamol) or ipratropium is to make sure you aren't allergic to peanuts, soybeans, soy lecithin, atropine or other belladonna-type drugs.
Undiagnosed diabetes, high bodily pressure, low potassium levels (hypokalemia) or other medical conditions may also activate hair changes.
Sometimes it's difficult to make an absolute determination whether a change in hair condition is directly due to the introduction of a prescription medication. There are a wide range of possibilities for your current hair changes and thinning.
Discuss Concerns With Your Health Care Provider
Bottom line, while it's always possible that your use of your asthma inhaler may be directly impacting your current hair changes and increased loss, there could be a wide range of other possible causes which are directly or indirectly linked. Discuss your concerns with your health care provider to investigate whether there are known side effects to albuterol which could cause hair changes and/or loss.
You may also wish to ask your health care provider to order other tests which might help determine a relationship to your current hair issues.
In the meantime, keep a daily journal regarding your ongoing hair changes and loss patterns. Sometimes hair will initially react to a new medication but eventually adjust and return naturally to it's original condition.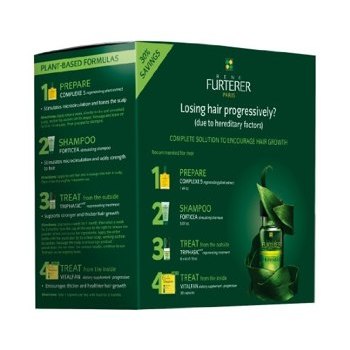 If your hair change and/or loss worsens or the situation accelerates I would definitely take your concerns to your health care provider for further investigation.
Best wishes,
Karen
By submitting your question, you grant full permission to HairBoutique.com to publish it. Due to the volume of mail we receive, Karen regrets that she cannot respond to every question personally.
To AskKaren a question, send an e-mail to: askkaren@hairboutique.com