Chignon Love!


This Week's Coupon: Save 20% with SOFTANDSILKY
Many people have chignon love. A chignon is a type of hair bun which has been a popular hairstyle which can be traced back to Ancient Greece, where Athenian women commonly wore the style with gold or ivory handcrafted hairpins.
Athenian men wore the style as well, but they fastened their chignons with a clasp of "golden grasshoppers", according to The History of the Peloponnesian War, by Thucydides.
The chignon was specific to Athens, as other city states, such as Sparta and Cyprus, had their own style of hairdressing. The chignon was also popular in Ancient China, where married women wore the low, knotted hairstyle.
The word "chignon" comes from the French phrase "chignon du cou," which means nape of the neck. Listed below are a list of reasons why so many people have chignon love for this hair knot historically positioned at the nape of the neck.
1. Chignons are timeless. They've been popular since ancient times and continue to be popular in 2013.

2. Although traditionally positioned at the nape of the neck, the chignon can be worn at just about any position on the head from just a few inches from the hairline to the middle of the back of the head between the crown and nape of the neck.

3. Chignons, also known as hair knots or hair buns can be worn by any age, race or even sex. In some countries men with long hair will wrap them into a loose bun or chignon positioned at the nape of the neck, or higher.

4. There are untold different variation of the hairstyle.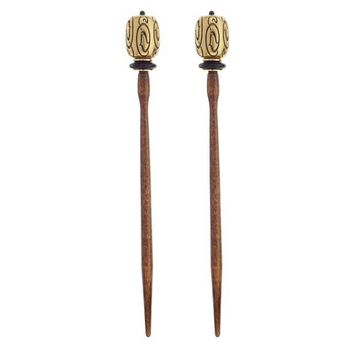 5. Although generally worn for special events such as weddings, formal dances or Red Carpet ceremonies, the chignon can be worn for casual wear.
6. Chignons can be simple, polished, elaborate or messy.

7. Whether you utilize bobby pins, hair clips, hair sticks or combs, there are many ways to fasten the chignon to the head.

8. Burmese democracy leader Aung San Suu Kyi is known and admired for her chignon.

9. Although the base of the chignon if often a ponytail, they can be wrapped around hair ratts, hair pads or bun forms or created free form.

10. The chignon achieved enhanced popularity during the Victorian era when the hair buns were created into enormous hair sculptures.

11. Chignons may also be known as ballet buns, hair knots, hair loops, buns or simply hair twists.

12. The chignon's popularity surged in the 1940's when female factory workers wore the buns combined with headscarves during World War II to protect their hair from the machinery.

13. Women with long hair often wear their hair in chignons to protect their strands from snagging, ripping or tearing.

14. The chignon is a popular hairstyle for women in the military because it keeps strands off the color.

15. Celebrities often wear chignons for Red Carpet events because they are associated with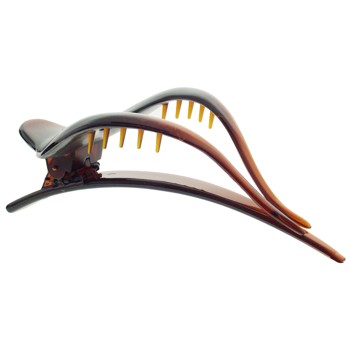 elegance.

16. The chignon is one of the easiest hairstyles to create even with limited amounts of hair.

17. All hair types, textures and colors work well in a chignon or modified version of the hair bun.

18. Men often love the chignon because it exposes the neck and face.

19. Chignons are perfect hairstyles for showcasing jewels of all kinds ranging from earrings to necklaces. They also work well with a range of jeweled hair accessories.

20. There are always a wide range of clip-in hair pieces available for instant creation of a chignon.
Summary
Although a very respected hairstyle throughout history, the chignon can be created quickly with very few steps. They can be personalized in many ways with hair accessories, hair sticks, flowers or other jeweled accessories. It is a beautiful hairstyle which looks fabulous on just about anyone who wears it.