Hair Healthy Caffeine Alternatives
This Week's Coupon, Save 20%: GLIMMER20

Luckily there are some amazing hair healthy caffeine alternatives which can deliver a great energy boost, provide overall benefits to your hair and deliver no known negative side effects.
While a little bit of caffeine can be a lifesaver in a wide range of situations when you need an instant energy burst, when taken to excess it can impact the overall healthiness of your hair, scalp and skin.
It can also lead to potential dehydration due to it's proven diuretic effects which results in lots of important hair helping nutrients being flushed from your system.
Remember, before you try any of the listed hair healthy caffeine alternatives to clear them with your primary health care provider, especially is you have any ongoing medical conditions.
Listed below are some of the hair healthy caffeine alternatives which offer an energy pop without the side effects of mainline caffeine.
Hot & Cold Showers – Not only do temperature fluctuations jump start your body's immune system, ending a warm shower with a final blast of cool or cold water will wake up your entire system.
Finishing off a relaxing hot shower by slowing changing the water to cool or cold will provide an instant feeling of invigoration to most people. It also offers great hair healthy caffeine alternatives and helps send much needed circulation to the scalp and hair roots.
Moderate Exercise – Studies have shown that moderate exercise of 30 to 90 minutes on an average day will actually help your energy levels and keeps your immune system humming.
Unlike prolonged high intensity workouts which may put your immune system at more risk, taking a walk, doing a few minutes of yoga, crunches or squats or even doing some light stretching can increase circulation and give you a gentle energy burst and sends energizing nutrient flow to the roots of your hair.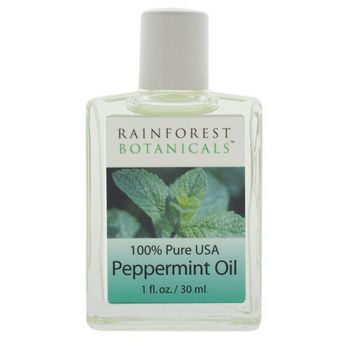 Aromatherapy – Hair Healthy Caffeine Alternatives
Utilizing essential oils (EO) is a great way to experience hair healthy caffeine alternatives. When using essential oils be sure to read product use directions.
Not all oils can be used directly on the skin and must be first mixed with a carrier oil. Other oils like peppermint
can be dabbed directly on the skin.
The energizing benefits of essential oils can also be realized through soaps, lotions, incenses, scented candles and diffusers. In some cases just taking a deep whiff of the oil can be all that's needed.
Peppermint Oil – Fabulous hair healthy caffeine alternatives can often be found in the essential oil aisle at your favorite health food store. Studies of various aromatherapy oils has shown that peppermint oil
sends wake-up and focus cues to your brain. It's a wonderful alternative to chugging caffeine.
A drop or two of peppermint oil peppermint oil
can be applied directly to the pulse points on your wrist or at your temples.
Peppermint oil is also added to designed to give you a energy high without the actual oil.
Even peppermint herbal
teas will help provide an much needed energy flow.
Tea Tree Oil – Although this essential oil is known to help with dandruff, fungal infections and related skin conditions, tea tree oil
is also known for its invigorating properties. It's been proven to promote the flow of nutrient to the brain making it another addition to the list of excellent hair healthy caffeine alternatives.
Basil – This popular essential oil works on multiple levels. It's both physically energizing as well as helpful in improving concentration, relieving fatigue and assisting with sharpening the mind.
Honey & Licorice – Hair Healthy Caffeine Alternatives
One of my favorite hair healthy caffeine alternatives is to have a cup of hot energizing peppermint herbal tea sweetened with just one teaspoon of all natural organic honey
.
Because honey is a low glycemic food source, it delivers a wonderfully steady sugar rise without the eventual energy drop or dips.
Instead of reaching for a cup of mocha, have a cup of honey sweetened herbal tea. This wonderful sweet gift from nature is offers lots of great hair and skin benefits as well.
All natural licorice
found at health food stores is also a great sweet treat which offers a burst of energy without the an eventual sugar dip.
All natural licorice provides cortisol boosting benefits. The more cortisol in your body, the better it can produce necessary glucose which keeps your energy levels balanced and prevents energy dips.
Note: If you have any health conditions which may potentially warn against ingestion of honey or all natural licorice please check with your health care provider before ingesting.
Summary – Hair Healthy Caffeine Alternatives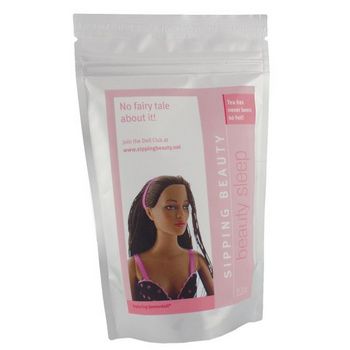 When you need to instantly recharge your batteries it's possible to do so with several hair healthy caffeine alternatives.
If you love the taste of caffeine drinks such as coffee, tea, colas or chocolate, there's not reason not to enjoy them in moderation
However, too much caffeine may put you at risk for becoming dehydrated or jittery from too much caffeine. Excessive caffeine consumption may also lead to insomnia in some cases. Too much caffeine has other known side effects.
Dehydration and lack of proper sleep are just some of the known challenges which may disrupt the body's normal hair growth cycles on a long term basis.
If you're experiencing hair growth issues, consider experimenting with some of the hair healthy caffeine alternatives provided above.