Are Texturizers Good or Bad? Q & A
This Week's 20% Off Coupon: GLIMMER20
Question:

My hairstylist recently talked to me about having a texturizing treatment for my naturally wavy thick hair which is almost bra strap length at this point. I asked him if a texturizing treatment is the same as a relaxer or straightener.
He said it was very different and was not harmful at all. He told me he was suggesting it for my hair because it would help remove any frizz and tangles I sometimes get.
I'm confused. What is a texturizer and is it really different than a relaxer or chemical straightener?
Do texturizers damage the hair? Should I let my hairstylist apply chemicals to my hair at this point? I'm trying to grow out my hair to waist length and concerned about collateral damage which may cause unnecessary breakage or slow my growing out process.
Is a hair texturizer a bad product to use for my hair?
Thanks in advance.
Andrea
Answer:
Dear Andrea,
Generally speaking the purpose of a hair texturizer is to soften or gently loosen the natural texture of the hair, not necessary make it bone straight, which would be the idea of a chemical straightener. Which is why the treatment is referred to as a texturizing treatment.
Depending upon the procedures your hairstylist follows, a texturizing treatment is often very similar to a relaxing treatment. In fact, sometimes a traditional relaxer is utilized, but is diluted to weaken it so that it packs less softening punch.
Sometimes a traditional relaxer is used, but only allowed to remain on the hair for a fraction of the time a relaxer might normally remain. Or is only applied to target areas on the head where a softening of the natural texture would be most beneficial. In some cases a relaxer is simply applied to the entire head and combed through before immediately being removed.
Some stylist might mix a relaxer with other formulations such as hair oils or deep conditioning creams to slow or minimize the full chemical action of the product.
A person with a tight curl pattern who has a hair texturizing treatment might notice only a slight softening whereas a relaxing treatment might be much more noticeable in the overall curl clumping pattern.
Is a hair texturizer less damaging? Since a texturizer still depends upon chemicals to alter the hair's natural texture, the amount of damage is hard to ascertain. Any time you apply any type of chemicals to hair, there is a definite risk of damages.
A risk of damages is always much higher if the hair receiving the texturizer has been previously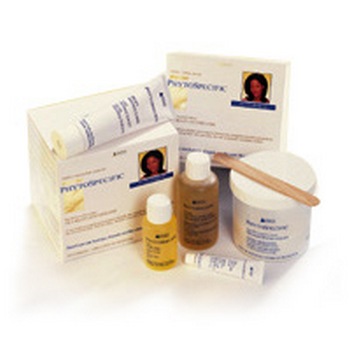 chemically processed. In some cases it's not recommended that a texturizing product be applied to hair which was previously relaxed or straightened.
When it comes to deciding to have any type of chemical applied to the hair you have to ask yourself if the risk is worth the results.
Since you are trying to grow out your hair having chemicals applied to the entire length of your hair may not be a good reason to minimize frizz.
Are hair texturizers a bad product to use? Of course it depends on a variety of factors including the recommendations of your stylist, your ideal hair goals and whether or not your hair has been chemically treated before.
Since you are currently trying to grow out your hair a texturizer may indeed cause some residual damaging to the length of the ends if it is applied to your entire head and not just certain target areas.
Ultimately you and your hairstylist should discuss all the pros and cons of a hair texturizer for your hair and decide if the benefits are worth the risks.
Best wishes,
Karen