Headbands For Fall, Awesome Headband Facts!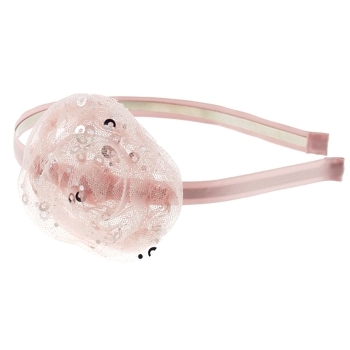 This Week's Coupon: Save 20% with FALL2012
Hair bands, also known as head bands in some parts of the world are a stunning hair accessory
which promise to turn heads in just about any setting when worn by women and men of all ages.
Listed below are 10 awesome hair band facts:
Hair Band Facts – #1
The hair band is a strip of base material which can be metal, cloth, plastic, cellulose or similar.
It can be made of metal, but covered in ribbon like the Cara Skinny Silk Headband With
Pink Flower Rose pictured above.
Hair bands can be hand crafted or created from a mold. Hair bands are manufactured all over
the world with the hand made cellulose bands being created by crafts people in France or
plastic bands.
Korea is known for creating unique metal worked hair bands.
China, Southeast Asia and South America are known for producing a range of very in-expense
hair bands made from a variety of bases.
Hair Band Facts – #2
A hair band can be worn plain or customized with a dizzying array of embellishments ranging from flowers, feathers, bows, ribbons, flowers, sequins, crystals, lace, ruffles, gems, chains or
charms. A hair band can be decorated in any way desired.
The type of decorations used depend upon the base band. Soft bands made of ribbon, elastic or stretch fabrics may be decorated differently than bands made of hard plastic, metal or leather.
Hair Band Facts – #3
Hair bands can be worn as a single band or a series of layered bands. The bands can be worn standalone or interconnected.
Hair Band Facts – #4
There are no rules for how a hair band is positioned around the head. It can be worn flush or just slightly above the eyebrows.
It can also be positioned adjacent to the hairline or a few inches back. Hair bands can also be worn halfway between the hairline and the crown or back right at the crown.
Hair Band Facts – #5
Hair bands can be extremely practical, holding back fringes which are growing out or which need to be redirected. Hair bands, both wide and thin, can also be utilized to help disguise root regrowth, secure a cowlick or anchor an updo or twist.
Hair Band Facts – #6
Whether hair bands are plain or decorated with small or large ornaments, they never go out of style and can be worn with any type of fashions from casual to formal.
Hair Band Facts – #7
Hair bands can be worn with ponytails, updos, hair twists or braids. They can also be worn on hair which is straight, wavy or curly. Thin garter style hair bands work well when tresses are tied back into a ponytail.
Hair Band Facts – #8

Hair bands work on every length of hair from super short to very long tresses. If you want to wear your hair band with skinny jeans opt for a skinny band and coordinate it to the color of your jeans for a striking fashion statement.
For simple hairstyles or for tresses worn loose around your shoulders or down your back, opt for a wide or scarf style hair band.
Hair Band Facts – #9
The humble hair band has become a sizzling hot hair accessory and go-to fashion statement around the world. Many celebrities are known for their array of stunning hair bands.
Hair Band Facts – #10
Hair bands are the most versatile of all hair accessories and literally can encompass thousands of options in every imaginable color, width, base material and embellishment.
Summary – Hair Band Facts
Hair bands are the most versatile of all types of hair accessories. They never go out of style or fashion and constantly are changing. Just like a little black dress, everyone needs to have a few hair bands in their fashion wardrobe for every possible hairstyle and fashion event.