More Hair, More Money! Get Thicker, Fuller Strands!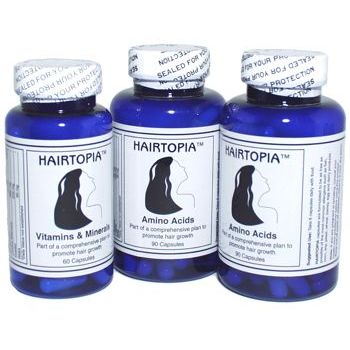 Reader Coupon: Save 20% with MOREHAIR20
A study from the University of Texas found that men considered better than average looking rake in salaries five percent higher than their less attractive, equally qualified competitors. In fact, having more hair is more money to men in the working world.
While it's long been accepted that hair loss in men is one of the most notorious causes of embarrassment and diminished sexiness, the University of Texas study examines the effect that a man's appearance has on his career – leading to a clear connection between good looks and the presence of a healthy head of hair.
In these troubling economic times, Americans are taking countless steps to ensure their positions and many are drawn to hair restoration services. They understand that more hair is more money.
With options like genetic tests, eyebrow transplants and hairline transplants, Bosley, the nation's largest hair restoration center, can accommodate anyone's needs. Bosley helps both men and women solve their hair loss problems. Bosley understands more hair is more money.
University of Texas Study – More Hair Is More Money
Does having more hair guarantee you a better paycheck? At the University of Texas, after considering variables such as level of college and experience, a recent study found that people with below-average looks earned nine percent less, and a better-than-average looking person earned five percent more than an individual with average looks.
A couple of power suits aren't enough to move ahead in business these days. Men have already realized cosmetic enhancements can give that extra competitive edge in the corporate world, because often the way you look affects the confidence and energy you exude.
In essence it pays to look good. Having more hair is more money. Working professionals understand that having cosmetic procedures will help to advance their careers.
Baldness Is Number One Appearance Complaint Of Men
Above all other cosmetic issues, baldness is the number one complaint of men regarding their appearance and the biggest detraction from attractiveness and perceived vigor. Hair restoration tops the list of preferred cosmetic procedures, along with liposuction, rhinoplasty, and eyelid alteration.
The American Academy of Dermatology states that 50% of men suffer from some degree of male pattern baldness. The psychology behind the baldness syndrome is lack of self-esteem and a negative self image that stems from the association of hair loss and aging.
A bald spot is seen as an undesirable asset in the climb up the corporate ladder, where a younger appearance is synonymous with energy and vigor. The same can be said in the celebrity world.
Actor Jason Alexander recently announced to the media that he was now wearing an excellent semi-permanent hair piece to cover his baldness and improve his appearance. In a recent release to the media the actor talked about what it was like to be a bald man and why he turned to Farrell Hair Replacement for his new look.
Power Of A Good Appearance Confirms More Hair Is More Money
The power of a good appearance goes beyond good skin, a trim body and a full head of hair. Stature is apparently an important factor as well. The author of "Blink: the power of Thinking Without Thinking", Malcolm Gladwell, polled about half of the Fortune 500 companies and among the CEO's, 58% were 6 feet or over. Apparently size does matter, at least in the height of a top executive.
tThe Attractiveness Phenomenon
Gordon Patzer, who is a professor at Roosevelt University, has studied the "attractiveness phenomenon" for more than 30 years and is the author of Looks: Why They Matter More Than You Ever Imagine.
In his book, Patzer states, "better-looking people not only earn more, they are also more likely to be hired and to be promoted." Again, this confirms the theory of more hair more money.
Many health and beauty aid companies are now targeting men with their vast array of products, such as volumizing shampoos and conditioners. Medical treatments such as Propecia and Procerin Tablets for Men are extremely popular.
Hair Restoration Is Always Popular – Even During Economic Recessions
John Ohanesian, President and CEO of Bosley, the country's largest cosmetic hair loss practice, sums it up, "Bosley has been a leader in hair transplantation for over 30 years. In that time we have experienced several economic recessions and hair restoration holds up very well during times of financial concern. Both men and women understand how important it is to look and feel as good as they can, whether they are performing within their career, or out looking for one."
Hair restoration, among other cosmetic procedures available, is a good business investment these days for ambitious people who not only want to get ahead in their careers, but also to just get hired!