December 28th, 2001 by Karen Shelton
Introduction
From Jennifer Aniston to Lady Gaga and Justin Bieber one thing about hairstyles and hair trends is certain; there's no one definition or opinion of what makes a hairstyle, haircut or color the best.
Hair is now considered the ultimate accessory with constant change the goal.
Teen singing sensation Justin Bieber recently made huge media waves when he changed his signature long hair swoop into a shorter more textured chop.
Even more significant was the aftermath of Bieber's hair chop. His hair clippings sold for more than $40,000.
After the 17-year-old pop sensation famous locks were trimmed, he personally delivered the clippings to the "Ellen" show.
Host Ellen Degeneres put the clippings on eBay to raise money for Gentle Barn, a charity which rescues neglected and abused animals, using them to help disadvantaged children.
Looking For Your Best New Hairstyle
The Justin Bieber haircut story is a perfect example of how hair trends can change in a heartbeat with the constant influence of YouTube, Facebook, Twitter, eBay and related Social Networks. Fans infused with Bieber fever rushed to copy his latest hairstyle.
With the constant introduction of new and better add-on hair options, trendy hair hues, re-texturizing chemicals and other choices it may be overwhelming to look for a new hairstyle. Never fear, with all the options there are also lots of avenues to help you find your best new hairstyle.
DC Media All Rights Reserved
Hair Extensions Offer Instant Change
With the easy availability of hair extensions from semi-permanent to clip-in, there's no longer a need to ever make a permanent commitment to a particular hair length, color, texture or hairstyle.
Even wigs for 2011 have been completely reinvented making them fun, edgy and perfect for an instant hairstyle switch-up. With some of the new wig hair fibers
Clip-in Bangs Provide Instant Fringe Changes
Media darling Kim Kardashian is constantly changing up her trademark raven hued tresses with an array of clip-in bangs and individual pop-in hair strands.
Kim constantly demonstrates the various options to instantly change your fringe, base hair color, highlights, lowlights and parts.
Hair Cuts
What's old is new again. Hair lengths and styles are constantly changing. For Spring 2011 hair is trending towards short pixie cuts, heavily layered shags from short to medium length and long hair with subtle layers.
There is no right or wrong hair cut. Select a hair cut, style and length based upon your life-style.
Hair Chemicals: Perms, Relaxers, Straighteners
DC Media All Rights Reserved
Hair retexturizing chemicals also offer the option of taking waves and curls to straight and straight to textured.
Chemical hair treatments are always changing with new and better techniques being introduced. While the hottest ticked in town used to be chemical hair strengtheners such as the Japanese thermal re-conditioners like Yuko, Keratin smoothing treatments are the latest technique.
While it used to be popular to control waves and curls with chemical treatments, the current move encourages you to embrace your natural textures. Re-engineered perms are hot again for adding life back to tresses without any body or life.
Hair Color Options
Traditionally hair color changes with the Seasons. Spring and Summer hair color is usually lighter and brighter while Autumn ushers in darker, richer hues.
Most hair color experts will suggest you base your hair color choices on your basic eye and skin tones.
Hair Styling Options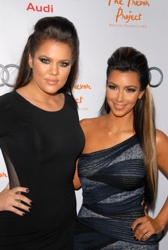 DC Media All Rights Reserved
Hair icon Jennifer Aniston created her own media blitz by letting long time celebrity hairstylist Chris McMillan cut her below-the-shoulder long strands into a choppy chin-length bob.
The key to selecting a great hairstyling option is to understand how to use products to help you achieve your ultimate goals.
Summary
In today's world there is no right or wrong hair cut, length or style. With a dizzying array or hair options what is the best way to decide what's best for you?
The first step is to understand exactly what options are available for you and then decide what's best for you and your lifestyle.
Social Media Network Information
Please follow me on Twitter at: http://Twitter.com/HairBoutique. I look forward to meeting new people
from all walks of Twitter and learning from their Tweets. Visit us at Hairboutique.com located at: http://www.HairBoutique.com, on Facebook, MySpace and YouTube.
Thank you for visiting us at The HairBoutique Blog and for leaving your comments. They are very much appreciated. We apologize in advance but must remove any direct advertisements or solicitations.
- Revised Publication Date: 03/04/11
If you want to talk more about this or other hair care articles on HairBoutique.com or anywhere else, please post a message on HairBoutique.com's Hair Talk Forums.