October 1st, 2010 by Karen Shelton
Introduction
MTV Reality Star Lauren Conrad appeared at the 8th Annual Teen Vogue Young Hollywood Party in October of 2010 in a modern take on a classic retro hairstyle.
Lauren's dark blonde base was highlighted with a range of caramel and platinum blonde hues. Her tresses cascaded down past her shoulders from a side point.
One side of her strands were pulled back to showcase the large double S shape loop which formed from her hairline and extended down below her collarbone.
Related Content: Ponytail Hairstyles Prom Hairstyles & Related Articles
Lauren's hairstyle hints of vintage because it borrows from the 1940s, 50s and early 60s Old Hollywood hairstyles of Pier Angeli, Marilyn Monroe and Rita Hayworth.
The advantage to Lauren's look is that it can be glammed up, dressed down or worn somewhere in the middle. Because of the modern touches the hairstyle looks polished and not overly done.
Lauren's hairstyle is so gorgeous it can be the focal point of any style or it can be dressed down a bit to allow accessories of a stunning gown to take center stage. It is perfect for a blushing bride or a pretty Prom attendee.
How To Copy Lauren's Vintage Inspired Hairstyle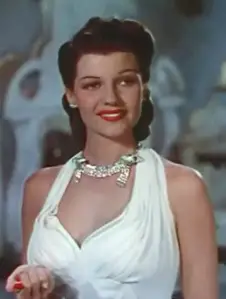 Wikipedia All Rights Reserved
1. Wash hair in lukewarm water with the best products for your hair type, texture, length and condition. Utilize the best cleansing process for your strands such as Conditioner Only Wash (CO-Wash), Diluted Shampoo (DS), Water Only (WO) or a range of shampoo formulations including LoPoo and NoPoo.
2. Rinse cleansing formula from strands. Gently squeeze out excess water.
3. Apply a rinse-out conditioning formula appropriate for your strands.
4. Use your fingers or a hair-friendly wide tooth comb and gently detangle from ends up to the roots while rinse-out is still present on hair.
5. After detangling rinse well. Finish with a cool or cold water final rinse.
6. Towel blot with a hair friendly towel without loops or rough fibers.
7. Apply cocktail of designed styling products including, but not limited to, a leave-in conditioner, a defrisant, styling cream and/or mousse. Use styling products which work best for your hair type, texture and styling needs.
7. Separate hair into 6-8 equal sized sections. The ideal sectioning would include two on either side and 4 in the back. For a tighter set you can roll hair into more sections and use a smaller curling iron.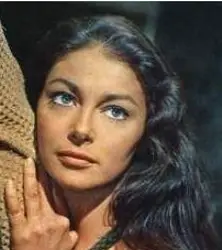 Wikipedia All Rights Reserved
8. Use a paddle brush to blow dry each section.
9. With a comb create desired side part on either side of your head.
10. Separate hair into 6-8 sections.
11. Using a 1" wide barrel curling iron curl each section towards your face.
12. After curling each section, release the curling iron. Roll the newly curled section around your fingers and clip with a large salon style smooth clip to your scalp.
13. When all the individual sections have been curled and formed into invisible curlers mist the pinned curls with a light or medium holding hairspray. Allow curls to completely dry and set for at 30 to 60 minutes.
14. Remove clips from each section and let hair dangle.
15. Use a 100% boar bristle paddle brush and brush strands back and away from your hairline. The S wave should start to form as you brush. Use your fingers to help the side wave to spring into position.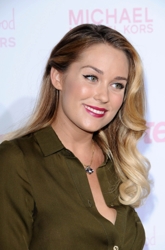 DC Media All Rights Reserved
Use your fingers to sculpt the side S wave loop. If the wave pattern doesn't form to your liking you can use the curling iron to roll the section into another S curl pattern.
Remove curling iron from the target section of hair. Clip into place to cool and set. Release the clip and use fingers to form. Add a spritz of hairspray to help set the side curve.
Summary
The beauty of Vintage hairstyles from eras gone by is that they can also be resurrected and created with a modern twist. Old hair fashions never really go out of style, they just get better with age as Lauren Conrad so beautifully demonstrates.
Social Media Network Information
Please follow me on Twitter at: http://Twitter.com/HairBoutique. I look forward to meeting new people
from all walks of Twitter and learning from their Tweets. Visit us at Hairboutique.com located at: http://www.HairBoutique.com, on Facebook, MySpace and YouTube.
Please visit us at The HairBoutique Blog. Thank you for leaving your comments. They are very much appreciated. We apologize in advance but must remove any direct advertisements or solicitations.
- Revised Publication Date: 04/22/11
If you want to talk more about this or other hair care articles on HairBoutique.com or anywhere else, please post a message on HairBoutique.com's Hair Talk Forums.