June 23rd, 2010 by Karen Shelton
Introduction
International TV & movie diva, Pamela Anderson graced the "red-carpet" of one of Melbourne's most exclusive & iconic night clubs, Silk Road.
Note: Visit Pamela Anderson's Celebrity Hairstyle Gallery
The palatial & ambient surroundings of SILK ROAD proved the perfect surrounds for Be Gorgeous and Pamela Anderson to be seen!
Be Gorgeous Professional hosted Pamela at an exclusive VIP event held exclusively for her by Be Gorgeous & the Silk Road nightclub to celebrate her appearance on the ever popular Channel 7 show, Dancing with the Stars!
Upon her arrival Pamela Anderson was greeted by her many fans and hosted by the management team of Be Gorgeous Professional.
She was generously taking every opportunity to be photographed with the Be Gorgeous team and the media contingent present as the star arrived.
Under Expert Guidance Of Be Gorgeous Technical Team
Under the expert guidance of our Technical team, Maya & Lana, Pamela Anderson was introduced to the fantastic world that is Be Gorgeous Professional hair care.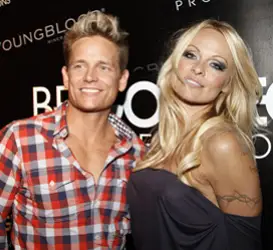 Be Gorgeous Professional All Rights Reserved
Be Gorgeous management eagerly view strategic alliances with international stars such as Pamela Anderson as a huge opportunity to further endorse the truly international flavor that is the Be Gorgeous brand.
The brand is now being distributed in 23 countries worldwide having the opportunity to showcase a brand profile with an international media star such as Pamela Anderson allows our clients on a worldwide basis to share in the association with such a well recognized icon.
Be Gorgeous Brand Commitment
It is a constant commitment of the Be Gorgeous brand to associate with high profile stars and this commitment further reinforces the brand ethics of being the most innovative and recognized brand internationally for each and every client and distributor in all countries.
The management team from Be Gorgeous would like to express their immense gratitude and thanks to Pamela for her generosity and willingness to be part of this even.
Additionally they would like to say a big thank all the team at Silk Road for their professional courtesy & approach to making this event such a huge success.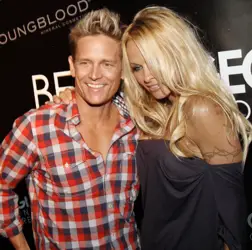 Be Gorgeous Professional All Rights Reserved
Summary
Be Gorgeous Professional looks forward to the next international "red-carpet" event in the very near future! Stay Tuned.
For more information on be gorgeous professional products including the Exclusive Be Gorgeous Hair Extensions please visit www.Gorgeoushair.com.au
Social Media Network Information
Please follow me on Twitter at: http://Twitter.com/HairBoutique. I look forward to meeting new people
from all walks of Twitter and learning from their Tweets. Visit us at Hairboutique.com located at: http://www.HairBoutique.com, on Facebook, MySpace and YouTube.
Thank you for visiting us at The HairBoutique Blog and for leaving your comments. They are very much appreciated. We apologize in advance but must remove any direct advertisements or solicitations.
- Revised Date: 10/24/10
If you want to talk more about this or other hair care articles on HairBoutique.com or anywhere else, please post a message on HairBoutique.com's Hair Talk Forums.