Last updated on December 10th, 2002 by Karen Shelton
Introduction
This is the original article published in 2002 by HairBoutique.com (and continuously revised) which has been copied by other web sites without our express permission. Please note this was the first article on this specific topic posted on the Web.
Controversial Topics In World Of Hair
There are many controversial topics in the world of hair from defining the best products to use to how often you should shampoo your hair.
Face shape is another controversial area with some experts believing in classic face shape typing and others believing there is no such thing as a true face shape.
Many stylists hold the belief that there are four basic face types which include oval, round, square and heart. Other experts tout the triangle, pear and diamond facial shapes which are modifications of the four primary shapes.
Some stylists point to the fact that face shapes can be mixed. Is this possible? Yes, in some cases faces can take on more than one shape.
It is also true that some facial shapes will change over time due to a variety of reasons from weight gain and loss to hormonal fluctuations, illness and age. A good example is the TV star Roseanne.
If you look at her photos through her various weight gain and loss periods you will notice that her face alternates between appearing round and oval.
Celebrities often use make-up, fashion and hairstyles to create different illusions. Another classic example is the gorgeous Jessica Simpson. Although many experts claim that Jessica has a rounded shape, her face, in person, appears to be closer to a square shape.
What Shape Do You Have?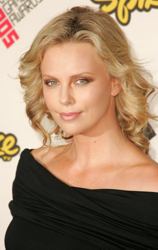 DailyCeleb.com All Rights Reserved
Keep in mind that defining a facial shape can be a subjective matter. While some people might see an oval shape in the mirror, their stylist might tell them that they have a round or even slightly squared face.
Face shapes can actually morph over time due to a variety of factors including age, weight gain/loss and even the hair style selected.
Who's right? Basically there is no right or wrong answer regarding facial shape. Having a good idea of your baseline shape helps to select flattering styles but there is no wrong of right shape.
Don't panic if your stylist disagrees with your own opinion. The key is to use the shape to design a great style. The good news is any face shape can look spectacular with the right hair design.
Beauty experts used to believe oval shaped faces were the most flexible for wearing any type of hairstyle. This oval-is-best belief is no longer prevalent.
Quiz most stylists and they will probably not have a facial shape that they prefer working with. A good stylist will enjoy the challenge of designing a great look for anyone.
Get Out Your Tape Measure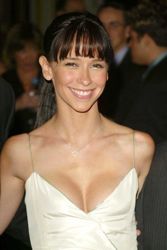 DailyCeleb.com All Rights Reserved
While there are lots of suggestions on how to figure out your shape, from outlining your face on a mirror with lipstick to draping it with a towel and asking others to help you guess the shape, there is actually a scientific way to determine your face shape once and for all.
To find out the shape of your face measure it with a tape measure or ruler. You will take the following measurements.
1. Measure your face across the top of your cheekbones. Write down the measurement on a piece of paper.
2. Measure across your jaw line from the widest point to the widest point. Write down the measurement.
3. Measure across your forehead at the widest point. Generally the widest point will be somewhere about halfway between your eyebrows and your hairline. Write down the measurement.
4. Measure from the tip of your headline to the bottom of your chin.
If you are still not sure of the results, ask a friend that you trust to help you determine your shape. Or ask your stylist. Don't forget that everyone will have their own opinion. If you get mixed opinions ask several people until you see a trend.
Another way to find your shape is to study the faces of celebrities to compare your own look. Many celebrities are almost as famous for their face shape as their hair color, length and style.
Face Dimensions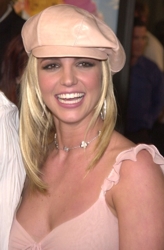 DailyCeleb.com All Rights Reserved
Listed below are the most common shapes besides round. It's possible your face may not fit exactly into any one category and may be a combination of face shapes.
Most people will fit into one of the major categories which include:
Oval Face - Length equal to one and a half times width. An oval face may change according to weight gain or loss and age. It is common for people who have a classic oval face to have small features.
DailyCeleb.com All Rights Reserved
Round Face - If you have a round face your face will be as wide as it is long. This may vary a little where your face is not quite as wide as it is long, but within 1/4 to 1/2 inches.
Long/Rectangular - Longer than it is wide.
Heart - Narrow at jaw line, wide at forehead and cheekbones.
Square - If you have a square shape your forehead, jaw line and cheekbones are almost equal in width.
Triangular - Wider forehead that narrows gradually to a slightly pointed or rounded chin.
Diamond - Wide cheeks, narrow forehead and jaw line. May have a pointed chin.
Pear - Wide chin with a narrow forehead.
Experiment with a paper shape. Cut out a classic shape such as a heart, triangular or diamond and place it on your face to see if it conforms. Or take a copy of your face and draw different shapes with a black magic marker.
Now That You Know - What's Next?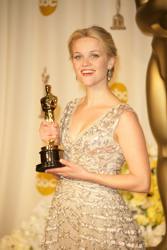 DailyCeleb.com All Rights Reserved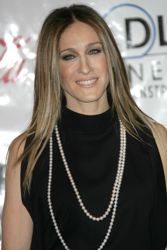 DailyCeleb.com All Rights Reserved
Now that you know how your face shape stacks up, what's next? If you have a style that you love that flatters your face, you are all set. There is nothing left to do.
If you are searching for a brand new look you can use your new shape as a guideline for selecting a new style.
The best styles frame your face enhancing and balancing your natural shape. Remember you want a style that draws attention to your face and not away from it.
Flip through beauty and hair magazines searching for hairstyles that immediately appeal to you. Save or copy the images, Build your own file of styles that you like the best.
Take the photos to your stylist for a consultation and discuss the pros and cons of the proposed styles.
When selecting a style for your face type remember to reduce hair where the face is wide and add hair where the face is thin or narrow.
Celebrity Face Dimensions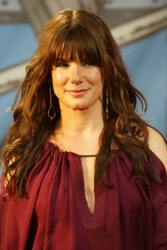 DailyCeleb.com All Rights Reserved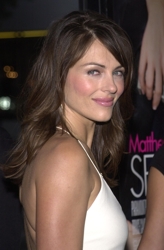 DailyCeleb.com All Rights Reserved
Celebrities often provide great examples of ways to enhance various face shapes. If you love watching movies or television you have a slew of great examples to study.
Listed below are the celebrities according to the facial shape that I believe they contain. This is based on my personal opinion and with the understanding that everyone will have their own opinions.
Oval Face - Although at certain angles she appears to have a more prominent chin, Sarah Michelle Gellar appears to have an oval face shape. Sarah also has delicate features. As does Britney Spears.
Round Face - Baby Spice has a classic round shape. Kate Hudson appears to have a round face with a slightly squared jaw line. Other celebrities include Drew Barrymore and Christina Ricci.
Long/Rectangular - Sarah Jessica Parker and Lisa Kudrow (Phoebe on Friends).
Heart - Legally Blonde's Reese Witherspoon, Cameron Diaz, Faith Hill, Heather Graham and Buffy's sidekick, Willow.
DailyCeleb.com All Rights Reserved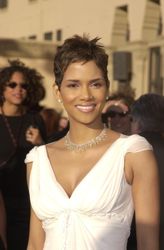 DailyCeleb.com All Rights Reserved
Square - Sandra Bullock, Jessica Simpson, Janet Jackson, Mandy Moore, Ashley Judd, Calista Flockhart, Mena Suvari, Jackie Kennedy Onassis.
Triangular - Liz Hurley falls somewhere between a triangular and diamond shape. Amber Valletta is another possibility.
Diamond - Madonna's face shape appears to change as rapidly as her hair color.
In some styles Madonna's cheeks appear wider with a more narrow forehead and jaw line and a slightly pointed chin denoting a diamond shape. In other styles Madonna's face appears rounder.
Pear - Halle Berry has a slight pear shape as does Bette Midler. Notice how both have forehead that appear more narrow with a wider chin.
Checking face shapes while watching a movie or television program can offer its own challenges. Keep a notepad by your favorite viewing station. Better yet, ask your friends to help you determine the various shapes on your favorite celebrities.
Social Media Network Information
Please follow me on Twitter at: http://Twitter.com/HairBoutique. I look forward to meeting new people
from all walks of Twitter and learning from their Tweets. Visit us at Hairboutique.com located at: http://www.HairBoutique.com, on Facebook, MySpace and YouTube.
Thank you for visiting us at The HairBoutique Blog and for leaving your comments. They are very much appreciated. We apologize in advance but must remove any direct advertisements or solicitations.
- Revised Publication Date: 06/15/10
If you want to talk more about this or other hair care articles on HairBoutique.com or anywhere else, please post a message on HairBoutique.com's Hair Talk Forums.