March 6th, 2008 by Karen Shelton
Introduction
Many times I'm asked how I managed to be patient while I was growing my hair from shoulder length down to classic length, approximately 6 inches below my waist.
It took many years and there were times I was very impatient and frustrated because my hair didn't always behave the way I wanted it to.
One tool I used from the beginning which was extremely helpful was my own personal Hair Diary or Hair Journal.
What worked for me was actually a combination of a Hair Diary incorporated with a three ring binder.
The three ring binder allowed me the flexibility of attaching special at-home hair treatments and images of my hair as it grew.
Of course other recording options other than an old fashioned diary, notebook or binder might include a Blog (private or public), a Vlog (video diary) or create your own journal on a website like HairBoutique.com or similar.
I had a friend who preferred to keep all her notes on private cassettes which she listened to from time to time.
When it comes to tracking and measuring your hair growth program create a recording plan which works best for you.
Hair Diary Subsections
HAAP Media Ltd All Rights Reserved
I created special sections, or subchapters, in my book for the following topics:
1. Hair Measurements 2. Photos of my hair as it grew - back, sides, front 3. Pre-poo, cleansing (CO, DS), post wash product use 4. Conditioning Treatments (oiling, deep treatments, rinse-out, leave-ins) 5. Moon Diary for trimming ends 6. Professional hair care schedule 7 Links to websites with great information for hair growth 8. Hair growth food plans 9. Vitamin, minerals, herbs or other nutritional programs for hair 10. Results of scalp massage 11. Notes on alternative hair care treatments 12. Daily notes 13. Weekly and monthly summaries 14. Product lists and notes 15. Home treatment recipes 16. Any related notes, comments
By writing everything down I was able to see progress. Sometimes it wasn't as fast as I wanted it to be, but at least I had a clear baseline and hair project plan.
Like most people who undertake either a hair growth or hair treatment program, I wanted to try everything all at once, which has a tendency to backfire. In fact, if you try too many treatments at once they can actually work at cross purposes which may actually set your progress back.
I also discovered if I just went nuts and tried everything all at once, like taking hair vitamins, doing Basil scalp treatments, pre-shampoo masks or oils (Pre-Poo), deep conditioning treatments and trims.
Starting At Ground Zero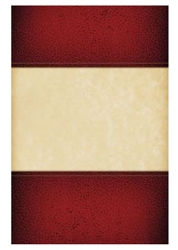 HAAP Media Ltd All Rights Reserved
Ultimately I decided to start at ground zero and do just one long hair growth thing for 30 days which I tracked closely in my Hair Dairy.
Once I understood what worked and didn't work over a one month trial I would re-evaluate whether or not I should continue longer or abandon the effort.
Once I had decided a treatment was working and the effects, I would add the next process. That way I knew I wasn't just throwing every possible process on the pile at the same time.
It took me years to completely fine tune my hair growth, hair care system.
Yes, I experienced over moisturized hair, under moisturized hair and oily scalps, allergic reactions to some of the herbs I tried and even digestive upsets from taking vitamins on an empty stomach.
Creating A Custom Hair Project Calendar
When I first started my Hair Diary I incorporated a planning schedule where I tracked long hair appointments along with highlighting dates.
I also kept a schedule for whatever hair project I was working on. In addition, I listed the best dates to trim my ends, based on the Moon.
Recording Hair Treatment Experiments In A Hair Diary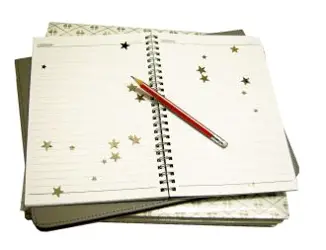 HAAP Media Ltd All Rights Reserved
Use your hair diary to record any and all details which may or may not be impacting your hair's behavior and growth process.
The sky's the limit when it comes to your diary, journal, charts or records.
Keep in mind that no two people will have the exact same results to hair growth programs due to the genetic differences in hair type, texture, volume and other factors.
You can make your program as detailed or simple as you desire. A lot depends on how focused you are on your program, your progress and your willingness to be consistent.
Keeping a diary or journal can be a very timely process. Don't beat yourself up if you can't maintain your initial goals.
A friend of mine actually built custom spreadsheets that he used for years to track all of his long hair care. Another acquaintance kept notes on little sticky notes she taped up all over her bathroom.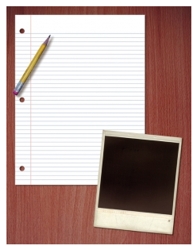 HAAP Media Ltd All Rights Reserved
I am aware of a wide range of tracking techniques ranging from using desk calendars to large wall versions to customized databases and spreadsheets. Select the one method you'll best and will find the easiest to maintain.
Summary
Start your hair journal, blog, vlog, diary or notebook at any time during your hair project. Whether you're working on growing your hair long, dealing with hair loss, going natural with your hair or any other hair journey you decide to take.
Even if you have been on your journey for awhile, it's never too late to start your documentation. If you can start at the beginning, that's great. If not, begin when you're ready.
Social Media Network Information
Please follow me on Twitter at: http://Twitter.com/HairBoutique. I look forward to meeting new people
from all walks of Twitter and learning from their Tweets. Visit us at Hairboutique.com located at: http://www.HairBoutique.com, on Facebook, MySpace and YouTube.
Thank you for visiting us at The HairBoutique Blog and for leaving your comments. They are very much appreciated. We apologize in advance but must remove any direct advertisements or solicitations.
- Revised Publication Date: 04/17/10
Send this page to a friend..
If you want to talk more about this or other hair care articles on HairBoutique.com or anywhere else, please post a message on HairBoutique.com's Hair Talk Forums.